Molecular Diagnostics
Our university has the Institute for Molecular Bioscience as outstanding research institute located at The University of Queensland, in Brisbane, Australia.
The IMB's mission is to decipher the information contained in the genes, proteins and molecules of humans, animals and plants.

Since its establishment in 2000, the IMB has earned a reputation as one of the Asia Pacific region's leading research institutes. By understanding the development process and aspects that go awry in complex diseases, IMB aims to develop pharmaceutical and cellular therapies, technologies and diagnostics to prevent or treat such diseases.

In addition, through studying both animals and plants, the IMB wishes to pursue other opportunities for applying our understanding of genetic programming and molecular architecture, which has the capacity to transform and create new industries in biology, information technology, green energy and agriculture.

SponsorsStudying at IMB
Studying at IMB
Donate to IMB
DONATE
How to donate to the IMB and its programs in cancer, pain relief, diabetes, heart disease, inflammation, kidney and liver disease and obesity.
Read more...
Work With Us
WORK WITH US
View current employment opportunities with IMB.
Read more...
Our researchers
RESEARCHERS
Find out more about the IMB's individual group leaders.

IMB Outcomes
IMB OUTCOMES
Learn about how the IMB is working towards treating diseases, understanding the body and developing biofuels, and natural pest eradication methods.



IMB NEWS
Tailor-made treatments the focus of latest childhood brain cancer researchTailor-made treatments the focus of latest childhood brain cancer research
Study could explain why ovarian cancer treatments failStudy could explain why ovarian cancer treatments fail
IMB scientist honoured by the American Peptide SocietyIMB scientist honoured by the American Peptide Society


Events

Subscribe to IMB's Newsletter

Annual Reports

ECRs / Postdocs

.
3,000 students graduate each year find a job within 2 months
Join them and increase your chances to get hired.
Driven by Excellence

Teachers are selected among experts of the Genomics of Development and Disease Cell Biology and Molecular Medicine Chemistry & Structural Biology
Lachlan Coin Kirill Alexandrov Paul Alewood
Mat Francois Brett Collins Rob Capon
Sean Grimmond George Muscat Matt Cooper
Ben Hogan (Co-Division Head) Rob Parton David Craik
Peter Koopman Kate Schroder David Fairlie (Division Head)
Nathan Palpant Jenny Stow Ben Hankamer
Joseph Powell Matt Sweet Glenn King
Mark Ragan (Co-Division Head) Rohan Teasdale Richard Lewis
Kelly Smith Mike Waters Jenny Martin
Ryan Taft Alpha Yap (Division Head) Mark Smythe
Carol Wicking Irina Vetter
Brandon Wainwright
Experienced Molecular Biolologists in their fields of excellence.
---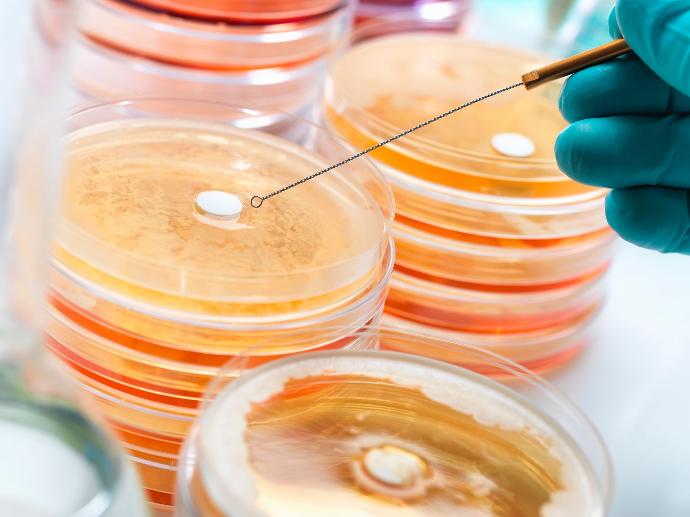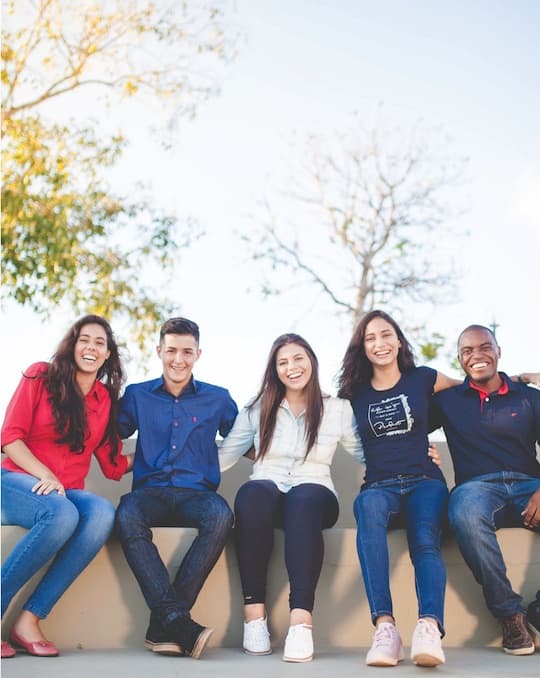 What makes us different?

Expression Genomics Laboratory
Institute for Molecular Bioscience, Uni of QLD.

The Active Genome

The Transcriptome is defined as the full complement of RNA transcripts expressed in a cell or tissue, in a particular time and space. We study the Transcriptome rather than the Genome as it is easier to decode and because its dynamics can be used to infer which biological pathways are actively expressed in a biological process of pathological state.

The central focus of the IMB Expression Genomics lab is to survey genome, transcriptome and epigenome content and define the underlying molecular events controlling biological processes and pathological states.
This systems-wide approach is being used to:
i) identify the key genes driving specific processes
ii)define novel layers of control guiding biological states
iii) reveal the full repertoire of molecular events that promoting cancer initiation and progression, and
iv) provide a rich resource for studying mammalian genome biology (transcriptional complexity, miRNA-mRNA networks, the role of retrotransposons and non-coding RNAs, RNA editing).

The laboratory comprises of a multi-disciplinary group of bioinformaticians, molecular biologists, developmental biologists, and biochemists, who are working at the intersection of systems biology, transcriptomic and emerging high-throughput technologies.

Student Projects
If you are a student interested in studying with us, please browse the Research pages to identify a potential area of study, and contact Sean Grimmond (s.grimmond@imb.uq.edu.au) or Nicole Cloonan (n.cloonan@imb.uq.edu.au) to discuss your options further.

.
---
Defining the repertoire of mutations driving cancer development and progression
Next generation sequencing technology has heralded new opportunities for cancer genomic research. It is now feasible to survey the entire sequence content of an individual tumour and define the accumulation of somatic mutations and structural variations. We are undertaking the systematically surveying of complete transcriptome complexity, genome sequence content / genome structure and epigenomic signatures in a large cohort of individual Pancreatic Cancers (in collaboration with A. Biankin, Gavan Institute) and Ovarian Cancers (in collaboration with D. Bowtell, PeterMac Cancer Institute) as part of the International Cancer Genome Consortium. [read more]

Studying Transcriptional Complexity
The mammalian Transcriptome is far more complicated than previously thought. Our group has used bioinformatics to review the transcriptional output of all loci in mouse and man, providing novel insights into how alternative transcription expands the repertoire of the proteome and provides higher levels of control of biological systems. [read more]



Studying mammalian transcriptomes at single nucleotide resolution:
Previously, we have used bioinformatic approaches to review the transcriptional output of all loci in mouse and man, and provided novel insights into how alternative transcription expands the repertoire of the proteome and provides higher levels of control of biological systems. We are now actively pursuing the role of this transcriptional complexity in specific biological states using next-generation sequencing approaches [read more]



Predicting the function of miRNA-mRNA networks:
MicroRNAs (miRNAs) are short, non-coding, RNA regulators of gene expression that have been identified in a broad range of eukaryotes. In addition to regulating growth, development, differentiation, some miRNAs have also been classified as tumour suppressors or oncogenes. We have recently developed a systems biology approach to uncover large networks of interacting genes that are directly targeted by miRs and predict their function. We are now expanding our endeavors to explore the mammalian miRNA and mRNA transcriptomes and search for novel functional miRNA-mRNA networks [read more]



Phosphoregulators: Systems biology of the kinome and phosphatome
PhosphoregulatorsMassive scale transcriptome and genome annotation efforts have recently identified all genes encoding the cellular machinery of protein phosphorylation. These molecular networks have been found to be far more complex in mammals than previously reported, with many kinase and phosphatase loci generating, on average, more than 6 transcripts per gene through the process of alternative splicing. We are modelling phosphoregulator networks and addressing the impact transcriptional complexity has on the control of normal cell division and tumorigenesis using system-based approaches. [read more]



Computational & Genomic characterisation of the Extracellular Space
ECS pipelineIntercellular communication underpins the entire processes of differentiation and development, and defines interactions between cells, tissues, and organs. With the completion of the human and mouse genomes, it is now possible to predict the entire set of ligands and receptors. [read more]



Systems approaches to ES Cell maintenance and differentiation
In this area of our research, we are using transcriptomic, bioinformatic and high throughput platform technologies to find lead compounds for the maintenance of human and mouse ES cell pluripotency and directed differentiation. [read more]




Transcriptome Studies of Kidney Development and Renal repair
SCGAPAs part of the NIDDK's Stem Cell Genome Anatomy Project (SCGAP) we created a temporal and spatial transcriptome atlas of the developing mouse kidney (10.5dpc-adult). More recently, as part of the NIH Genitourinary Development Map program (GUDmap), we have undertaken surveying the histological expression patterns of several thousand genes in the normal mouse kidney (both embryonic and adult) via automated in situ hybridisation, providing us with a detailed temporal and spatial molecular atlas of normal metanephric development. This is forming the foundation for several studies into developmental gene networks, the role of extracellular signals in kidney organogenesis and renal repair. [read more]



Microarray Technology
IlluminaThe Expression Genomics laboratory has overseen microarray technology at the IMB since its inception of the array facility in 2001 - pioneering expression profiling using all major array platforms, fabrication of spotted high-density oligonucleotide and cDNA arrays and the design of customised arrays for targeting novel transcripts (non-coding RNAs) and splicing events. [read more]



ARVEC - Arrayed RetroViral Expression Cloning
ARVECThe ARVEC project aims to establish (1) an arrayed retroviral library of sequence-verified full-length cDNA clones covering the human transcriptome and (2) an automated, high-throughput facility for virus production, target cell transduction and screening. [read more]



Developmental Imaging and Laser Capture Microscopy
In 2006, the Expression Genomics laboratory established an IMB developmental imaging suite. The suite consists of automated technologies for in situ hybridisation, automated imaging and state of the art laser capture microscopy. [read more]



Next Generation Sequencing
Recent advances in nanotechnology have heralded new opportunities for DNA sequencing and genomic research. Applied Biosystems Inc (AB) have developed a single molecule sequencing approach based on Church's "polony" sequencing concept. Known as Supported Oligo Ligation Detection Sequencing (SOLiD), this technology provides the means to sequence short DNA fragments at rates of more than 100,000,000 sequences per run. [read more]




Thanks to its innovative system, the school offers a diplomatic training during which we are followed by a "mentor", a sort of "tutor"!
Great support and quality courses! A mentor helps you move forward and can be contacted through flexible schedules. Everything you need to start your career on the web.
The campus

The Stem cell transcriptome profiling via massive-scale mRNA sequencing
The miR-17-5p microRNA is a key regulator of the G1/S phase cell cycle transition
RNA-MATE: A recursive mapping strategy for high-throughput RNA-sequencing data.


More Details